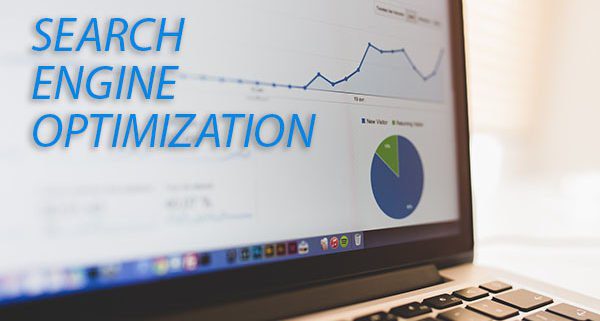 Why SEO?
If I was an accountant, I would tell you SEO is a business expense. Now, If I swop on my Digital Marketer hat, I would tell you, SEO is really an investment, an asset and not an expense. It is the smart and logical thing to do in this day and age, considering how many of us are connected to the internet and your company website really represents, your company.
Think of your company as an individual. Then look at SEO best practices as humanising your company to a user who is visiting your website and interacting with it, trying to understand who this company is, what it does or sells.
What SEO is
At a high level definition, SEO is Search Engine Optimisation, where its main objective is to increase the number of visitors to a website page. This is achieved through implementing strategies to obtain a high ranked placement in a search engine's unpaid search results on their search engine results page (SERP). 1,2
Some SEO Definitions
 "SEO stands for "search engine optimization." It is the process of getting traffic from the "free," "organic," "editorial" or "natural" search results on search engines." 3
"Search Engine Optimization is the process of improving the visibility of a website on organic ("natural" or un-paid) search engine result pages (SERPs), by incorporating search engine friendly elements into a website. A successful search engine optimization campaign will have, as part of the improvements, carefully select, relevant, keywords which the on-page optimization will be designed to make prominent for search engine algorithms. Search engine optimization is broken down into two basic areas: on-page, and off-page optimization. On-page optimization refers to website elements which comprise a web page, such as HTML code, textual content, and images. Off-page optimization refers, predominantly, to backlinks (links pointing to the site which is being optimized, from other relevant websites)." 4
Reasons to Invest in SEO
The earlier you invest in SEO, the greater your returns 5,6,13
The fact of the matter is the bulk of SEO benefits take time to return in compounding fashion. For example, as of today, the content you created a month ago has since accumulated and made positive contributions towards your domain authority from then. So the earlier you begin your SEO efforts, the more you will reap.
Targeted Advertising 6,7
SEO facilitates targeting a segmented audience. For example you are able to specify keywords such as "premium designer headphones brands" as opposed to "headphone brands". Most customers who go onto search engines, already know what they are looking for.  As such, more specific keywords (long-tail keywords, 3 or 4 words or more) are more effective and is a better way to connect with your customers.
Your competitors have or are already implementing SEO strategies 5
The earlier your competitors start, the easier it is for them to attain a high ranking position on highly targeted keywords. The more gains they have made means the harder it is for you to share a foothold on those highly targeted keywords. It also means, they are targeting more and newer keywords and exploring, establishing further gains on new opportunities.
SEO is more cost effective compared to PPC advertising 6,8
SEO is more sustainable in the long run in terms of cost and returns, whereas Pay Per Click ads generate more money in the short term. As you progress upwards in your search rankings, you can naturally anticipate residual traffic from other search engines once you have obtained the results.
SEO lead increases your brand's credibility 9,10,13
When you rank high in search results, it implies that you are a force to reckoned with in your field. Listing on the first page of SERP no doubt will help increase conversion rates which will increase your brand equity, trust and loyalty overall. Industry SEO leader Moz has researched and showed over 70% of clicks happen on page one of search results.
You should also be aware that the dynamics of SEO is constantly evolving and you will need to continue the investment long term to realise its full potential – this is because, Google changes their algorithm frequently.11 Thus, SEO is also about ensuring your site is robust and users can find what they want on your site. There is not much point in driving numbers to your website and not continuing the optimisation process to convert that traffic.
SEO should be viewed as a way of life for your website – to improve its overall user-friendliness, to build and refine suitable content, that will overall lend efforts in creating an online presence users find appealing, trustworthy, informative, useful. Good SEO is beyond attracting and directing traffic.  The essence of good SEO will stem further into strong user experience and together, that will sustainably grow conversion numbers and brand equity in the long term.
References
---
Keep up to date with our latest news
https://www.desketing.com.au/wp-content/uploads/2016/10/search-engine-optimisation-1.jpg
400
600
Lisa Lu
https://www.desketing.com.au/wp-content/uploads/2017/06/logo-header.png
Lisa Lu
2016-10-25 02:23:02
2018-11-07 13:04:39
Why You Should SEO