Web Design for Hotels
&

Restaurants
We help hotels & restaurants create incredible online experiences.
Our team of Brisbane web design experts have extensive experience in designing hospitality websites focused on achieving your business goals.
We build powerful websites designed to increase traffic to your website, improve your brand experience, to boost bookings and within your budget expectations.
Engaging Hospitality Web Design
We love creating awe-inspiring websites that engage with your audience.
Desketing helps to achieve your business goals by adopting intelligent design and strategy to design your website. Hospitality websites are essentially an extension of your brand and a great opportunity to engage with your audience and solidify your brand identity.
Great web design is about designing a website that works for your business, is visually striking and offers value to your visitors.
Boost Bookings with Conversion Driven Web Design
Boost reservations with a website that delivers results and value.
Consumers love value. Value is a brand differentiating factor which we focus on to drive web conversions on your website. Desketing creates value for your brand online through powerful copywriting and seamless user-experience design.
We work with Hospitality Brands to help them understand their customer's online brand experience and also how to leverage their website as a tool in their marketing campaigns.
Hospitality websites that look beautiful on desktop, mobile and tablet.
Mobile usage and consumption is at an all time high and only continues to grow. Our team of web design experts design websites for all web browsers and for all digital device including desktop, tablets and smartphones.
Talk to us about creating a responsive website that is easy to read, easy to navigate and easy to book.
SEO Friendly Hospitality Websites
A quality hospitality website requires quality SEO.
We make your website SEO friendly by building a strong site architecture and providing clear navigation to help search engines crawl your website. Our team provides keywords research and als adopts various SEO strategies to ensure that your website is SEO friendly and performs well.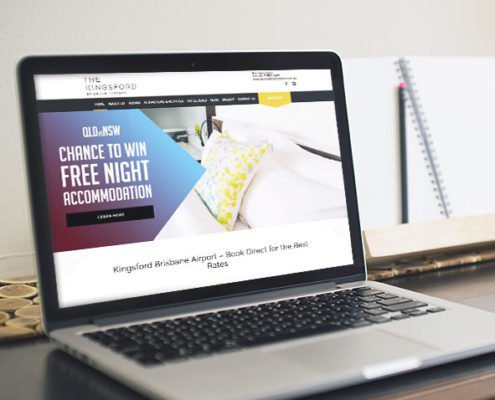 Companies We Have Worked With