06May3:00 pm4:30 pmFeaturedStarting at the Finish Line | Brisbane Business Networking EventDuring this networking event, you'll have the opportunity to learn and discuss how to plan your future back to front.3:00 pm - 4:30 pm 175 George Street, Brisbane City QLD 4000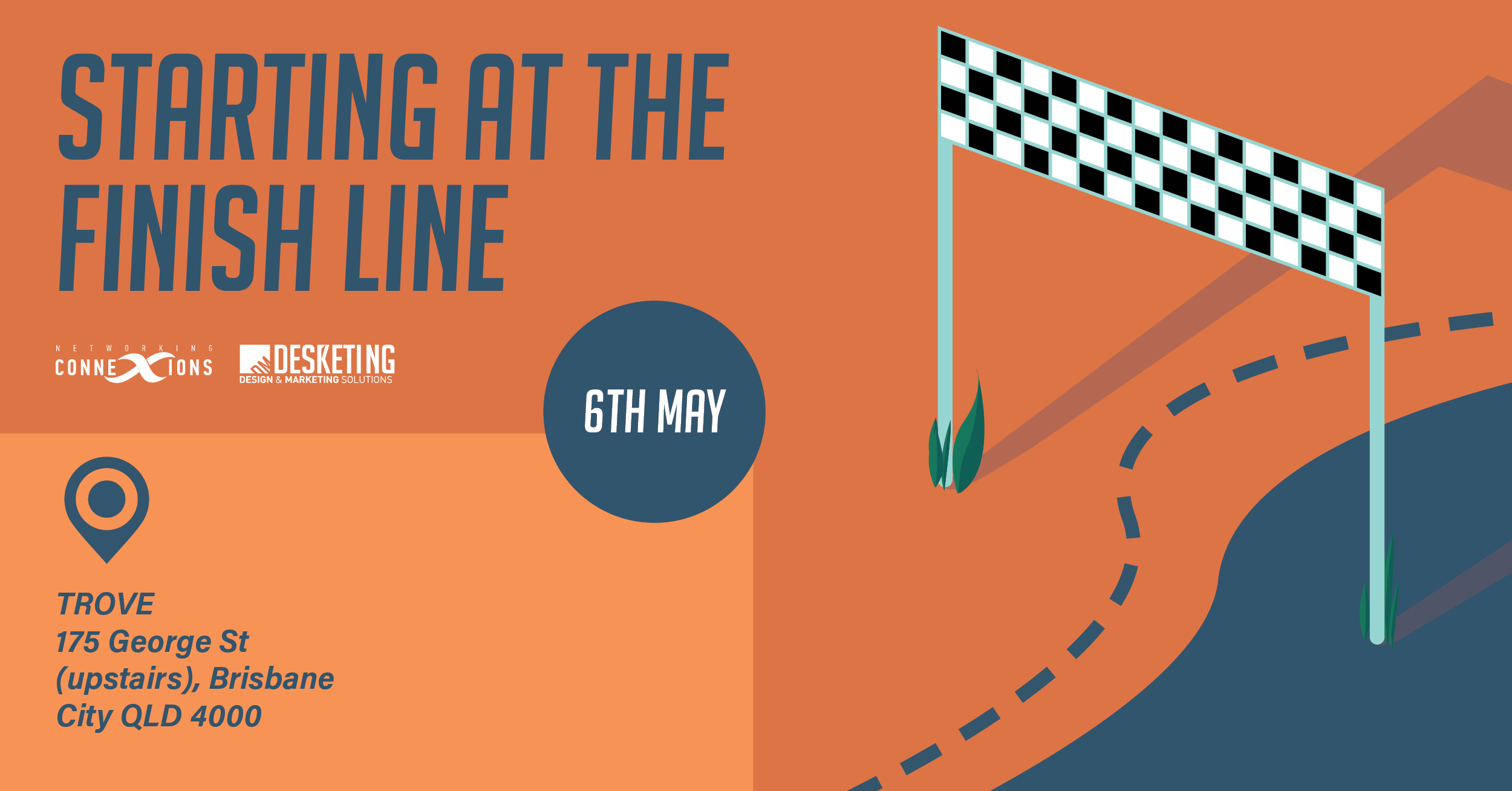 Event Details
JOIN NETWORKING CONNEXIONS FOR AN EXCLUSIVE NETWORKING EVENT WITH A UNIQUE TAKE ON PLANNING YOUR FUTURE BACK TO FRONT.
We all go through the same lifecycle. While for some it's a chaotic, reactive journey, others achieve more order through planning ahead and anticipating the next phase in life.
Join Rod Lam of Rumble Finance Brokers, as he discusses why so many people today are caught up in the work/life balance washing machine and the "when can I stop doing this" rut in their lives. In this interactive session, Rod will pass on his tips and experiences to ensure everyone will leave with a different outlook on their lives and future.
Special Guest: ROD LAM
Rod Lam, a member of Rumble Finance Brokers has over 25 years of corporate sales experience including General Manager – Sales and Marketing and Divisional Sales Manager roles. Rod brings a breadth of personal experience and practical knowledge of property and finance markets through his own successful private and commercial property purchases over the years, including property development.
Tune in to hear his insights and background in finance and future-planning.
Who would benefit from attending?
Business owners and directors
Brand managers and marketers
Content creators
You!
Event Details
Date: 6th May, 2021
Where: Trove – 175 George St, BNE (Upstairs)
Time: 3PM – 4.30PM
$10 Ticket Inclusions: Your ticket includes lite refreshments and valuable networking opportunities with like-minded business owners.
If you have any questions regarding this event, please email connexions@desketing.com.au or call 07 3108 8767.
***
Brisbane's Best Business Networking Group for Business Owner
This not to be missed event, brought to you by Networking Connexions and Desketing, is a fantastic chance for you to network with other business owners, share ideas, and gain new business connections.
Learn more about joining Networking Connexions. Click here to learn more
Time

(Thursday) 3:00 pm - 4:30 pm
Location

The Trove - 175 George Street

175 George Street, Brisbane City QLD 4000